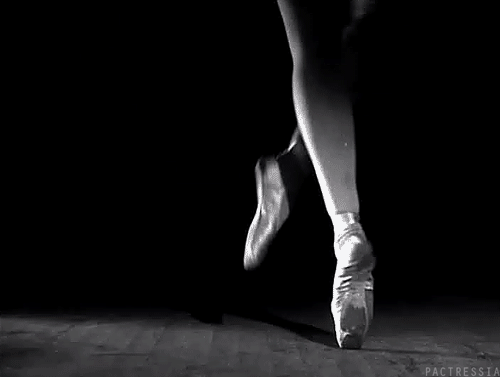 " 𝒴𝑜𝓊'𝓇𝑒 𝓉𝒽𝑒 𝒸𝓇𝑒𝒶𝓉𝑜𝓇
                                                            𝑜𝒻 𝓎𝑜𝓊𝓇 𝑜𝓌𝓃 𝒹𝑒𝓈𝓉𝒾𝓃𝓎. "
Crawling into the deeps of creativity without knowledge wasn't the easy pass of the world. Chains for inspiration and melody become black veins of the future in a structural sculpture of the soul.
" 𝒜𝓇𝑒 𝓎𝑜𝓊 𝒶𝒻𝓇𝒶𝒾𝒹, 𝓁𝒾𝓉𝓉𝓁𝑒 𝒮𝓌𝒶𝓃? "
" 𝐼𝓉'𝓈 𝒶 𝓂𝒾𝓈𝓉𝒶𝓀𝑒 𝒾𝒻 𝐼 𝓈𝒶𝓎, '𝒴𝑒𝓈'? "
"𝐼𝓉 𝒾𝓈 𝓃𝑜𝓉 𝒾𝓃 𝓉𝒽𝑒 𝓈𝓉𝒶𝓇𝓈 𝓉𝑜 𝒽𝑜𝓁𝒹 𝑜𝓊𝓇 𝒹𝑒𝓈𝓉𝒾𝓃𝓎 𝒷𝓊𝓉 𝒾𝓃 𝑜𝓊𝓇𝓈𝑒𝓁𝓋𝑒𝓈."
Stars and melodies were my destiny that were sculpturing my soul, my known universe, my own. Burning fames of joy and strength were the key to a closed and forbidden door. Every step the soul took was a steep trap that could point to the unknown. Time for a change. Time to forget. Shivers crawl down your spine when it comes to and end. Falling down wasn't stop into the art of deduction.
                                             𝕆𝕟𝕖...
  𝕋𝕨𝕠...
                                      𝕋𝕙𝕣𝕖𝕖...
                                                                              𝓕𝓪𝓵𝓵!
I was the daughter of the Black Swan. The broken chain into the lines of reality. The pure of the blight and the bitter of the darkness. The sweetest form the shadows and the warm between the trays of the sun. The echo of the nature. The predator of the perfection. 𝕋𝕙𝕖 𝔹𝕝𝕒𝕔𝕜 𝕊𝕨𝕒𝕟. The unknown and the wicked. The past and the future of everything. I was raised on that theme fanatic story. Absolute bad luck to have a failed cartoon model. Know that what you do is not for you. Two different worlds colliding and forming a black hole. But I was never accepted as one. Coming from a family of closed minded souls afraid of the magnificent world that was craving for me. For my talent. For my knowledge. I had it in me. The beat. The pause. The desire. But despise it all, it didn't mean that I saw allowed to do it if I was feeling that was my calling. My future and my purpose to be.
Restrictions and impositions were the order of the day. Happiness was additional and inadequate to the life of an academic connoisseur. There had to be nothing but the book and justice. Law and justice. In a world full of colors and achievements, I was trapped in an abyss closed by any possibility of being different from expectations. I had a future before it existed and there was no word that could change that. I was closed, with wall chains, thirsty for knowledge and adventure. By expressing words in different ways. Of the forbidden love with one's own creation and of learning on one's own skin what it means to live. Be free like a bird. Be elegant, like a swan.
I was forced to close my creativity behind a gloomy and lifeless door swallowed by black and rough chains full of thorns. If I approached, I would be disrespectful. If I walked away, it wasn't me. I was surrounded by gray, blood-colored coffee flowers that were crying with me for freedom. I needed it. Despite requests for a chance to be someone different, nothing was accepted. My path was the book and the law. The academic staff were watching me. My parents were predatory eagles that forced me to give up everything. At my dance. To my character. Everything that was part of "Me"
" 𝒯𝒽𝑒 𝓈𝓌𝒶𝓃 𝓌𝒽𝑜 𝑔𝑜𝑒𝓈 𝑜𝓃 𝓁𝒾𝓋𝒾𝓃𝑔 𝒾𝓃 𝒾𝓉𝓈 𝓅𝒶𝓇𝑒𝓃𝓉𝓈' 𝓉𝓇𝑒𝑒 𝓌𝒾𝓁𝓁 𝒹𝒾𝑒; 𝓉𝒽𝒾𝓈 𝒾𝓈 𝓌𝒽𝓎 𝓉𝒽𝑜𝓈𝑒 𝓌𝒽𝑜 𝒶𝓇𝑒 𝒷𝑒𝒶𝓊𝓉𝒾𝒻𝓊𝓁 𝒶𝓃𝒹 𝓉𝒶𝓁𝑒𝓃𝓉𝑒𝒹 𝒷𝑒𝒶𝓇 𝓉𝒽𝑒 𝒷𝓊𝓇𝒹𝑒𝓃 𝑜𝒻 𝒻𝒾𝓃𝒹𝒾𝓃𝑔 𝓉𝒽𝑒𝒾𝓇 𝑜𝓌𝓃 𝓌𝒶𝓎 𝒾𝓃 𝓉𝒽𝑒 𝓌𝑜𝓇𝓁𝒹. "
I was locked in a rusty cage. Among the junk and shadows. Dark and petty shadows. Painful and unhappy. I couldn't slip through the bars, it was too tight. I couldn't struggle, I couldn't escape and I could feel myself suffocating. The heavy air and darkness were heavy and strong so that I could not resist it. But I wanted to get out of my cage. I wanted to be there. In the sunlight and in the warm. To walk on wheat fields and immerse myself in nature. Let the warmth caress my skin and smile with relief. I want my freedom. I want my happiness and my own thinking about the future. To be what I did not choose for myself. To become what destiny described me to be. Once I found that second, that crossroads moment, I took everything in my hands and ran. I didn't look back, I didn't listen to the screams and I didn't let myself go back. It was now or never and my destiny was waiting for me. I let my feet guide me. To take me to the nearest train, the farthest destination and to the most suitable place. It was that moment when I was not afraid of the unknown or the consequences. The only fear was failure but it was not an option. I had the desire and the will, the rest could not stop me. Nothing could make me unhappy because the stars, the universe and creativity were on my side. They always have been. I've been in pain to escape the monotony and hell of childhood.
What followed was not easy. Being alone in this big world as a teenager was not the best plan but in my madness to get rid of my absurd and hard life, I chose to venture into the unknown and live. Maybe it was a mistake to start alone on that road, but it was the most important moment. Although it could be said that I started at a late age, I used my ambition to dance. To become that graceful swan. And eventually, after years of practice, I managed to become a ballerina. I learned to show my feelings through dance. To become one with nature and to describe stories to you through elegant and natural movements. I realized who I am. I have realized what I can do and now not only am I following my dream, but I am helping others with that dark past to find their calling. To hear the sound of freedom and to become what they were meant to be. Swans full of grace and elegance.