Full name: Arryn Cade Sieghlid (Ay-Ryn KAYD Seeg-heild)
Nicknames: Ryn
Birthday: April 27
Age: Centuries-old
Appearance: 24 with no beard 27 with a beard
Species: Dragon - Wyvern
Position: Second in Command to Nimue and Lysandra- Guardian
Birthplace: Somewhere in Norway
Family: The Dragon Clan
Relationship: Captivated 
Occupation: Scientist. Deals with Acid mostly
Physical Traits in human form
Hair Color: blonde/brunette
Eye color: Baby Blue
Height: Stands at 6'5
Build: Athletic
Other distinguishing marks: None at the moment
Physical Traits in Dragon Form:
Elemental Affinity: Poison/acid
Color Affinity: Black, purple
Scales Color: Black with a purplish hue. Mostly seen in the sun/light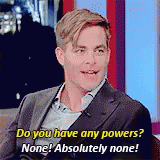 Personality: Due to the natural allure that Dragons have, Arryn is always catching the eyes of those he does and does not wish to see him.  He is funny, outgoing, an extrovert, and has only a soft spot for his two Guardians Nimue and Lysandra.  At first glance, Arryn appears intimidating but once his smile comes through he is one of the friendliest people there is until he is pissed off. 
Bio in the works