Name : Alex winters
Age Unknown
Job:  EMT (Formerly Army Medic )
Face Claim Max thieriot 
Positive - Loyal,friendly and  brave
Negative - Curious , secretive,  ready for action
Some say  your childhood is  the first memories  but is that  true  Alex;s first memory was awaking in a tent  the screams of the wounded cries  hit his ears as a man in armor  pulled n  his feat and called him a name he had never heard off as he was pushed out  into a  battlefield it wasn't like the heavens he knew   as  the rows of men  stood waiting for  commands and  like he knew exactly what he was doing  he drew  the blade he felt beside him raising it  he yelled words  that he never heard before running straight  into a field of battle .Alex  returned from battle  with scratch on him   and the title   that a man  bestowed him Alexander the Indestructible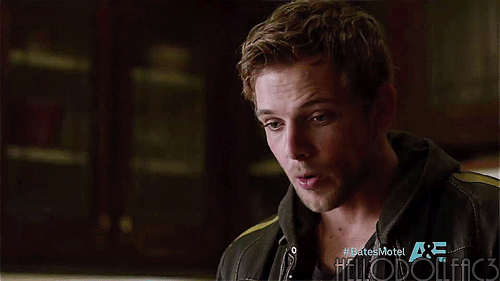 Alex served  who he thought was good for many years  till he saw corruption within his eyes. In pure frustration he hit a pillar causing  irreparable  damage but  unaware he was being watched .   resting  one night in  what he called home   a horde of   soldiers  stormed his room  they were his own  men as  one  spoke saying sorry centurion Alex  screamed in anger as he charged his former friends stopping as he hit the door  scared he looked down to see the fatal wound there was none   and his mean  unconscious  on the floor  he began to flee  towards a ship he had hidden   on the coast  as he reached the cliff he had hidden the ship he felt a sharp  blow to his shoulder  forcing him to fall over the  cliff into the ocean.
A few weeks had passed as he awoke in a shelter with a compressed  on his head a young woman named  Clarissa spoke to him calling him a angel and that he was expected she trained him in the skills of an Angel till the day she died where  she returned  to heaven unknown to him Clarissa was a fallen Angel and was given redemption  for helping Alex . Spending many centuaries  in the shelter Alex came to enjoyimg to help the injured and dying gaining valuable knowledge till he left  around 300  years or so later  before moving across the world to America .
in the 1990s Alex joined up  to the US Army as a combat medic  the yongester  excelled during basic training  oncehe  graduated he was   sent into action  for operation desert storm. the heat   was umbearable but  Alex was very much in his elemt as he  helped the injured and dying again  and often volountered for  combat patrols coping in many situations and  bein brave in the face of fire unbeknown to his unit hewas nt human   one occasion getting a medal for bravery helping  trapped  tank drivers to safety .
on the new millenium Alex left the army with a EMT degree and  a pension     the voices he had heard before  he  started healing people returned telling him to head to  a new city to help  the sick    he wasnt sure  what his purpose  was but he felt what he done helped   starting off  as a paramedic in  Forks washington  ans now arriiving in Vrevale  at the request of the powers thatbe .
Friends