Ronan Kai Spencer 
Age 29 
Warlock
Swat Sergeant  VPD
Face Claim: Alex Russell
Family  members 
Mother and Father  - Deceased 
Robert Spencer -unknown location
Grace Spencer -In a Coma
Ronan was born at midnight of the 24th January 1992  to Oliver and Mary Spencer he was the oldest of 3 children the family was a happy little unit doing everything kids did with their moms and dads at the age of 2  his mother started to teach him fun spells and the heritage of witches the family lived in a small community between the people they looked like a normal family but behind closed doors they practised light witchcraft and made it fun and easy to learn
At the age of 4, Ronan became the older brother when twins  Grace and Robert was born he took to the role very well watching them  and guiding them  when he could  when they became  old enough to start learning  spells he  watched them more protectively  as many mishaps happened as  he was quick to help clear it up  or hide the evidence  this continued  till there teenage years when Robert and Ronan grew apart  after a school outing  to a police station Ronan knew he wanted to be in the police department  so between his studies   of his heritage and spells he began to train for the police assessments 
At the age of 19 Ronan graduated from the police  academy a year later it was  a proud moment for him his mom and dad 
grace was there but didn't want to be  there she had started to follow Robert around more which saddened him but  made him happy that he was stationed   in the town he grew up in  
Months flew by as Ronan loved every part of policing life and being a small town PD the officer bulked up on duties which his job was CSi. the only sadness he felt as he saw his brother and sister on the wrong side of the jail cells which often caused arguments and fights at the family home but grace knew how to calm the situation often taking Ronan on long walks to take in the nature remember how they were before but what happens next will tear the family apart.
That night 
A few months had passed and Robert went further down the dark path he was on it had been a few hours since he had booked his brother and sister into the cells again as a  blinding vision caused him to pull to the side of the road he knew it was a double murder from what he saw but who and the location was still a mystery  20 minutes later  Ronin continued his patrol stopping suddenly as a B and E  at his home address he was the first to radio dispatch he was responding like the flash as his colleagues responded Ronan's vehicle was already speeding home on sirens.
Ronan arrived at the same time as 5 other officers and the captain  his service pistol  already drawn Ronan made his way to his home  it was in pure darkness as he prepared to breach the door he heard several calls of" kai wait "  as he bashed the door in he began to clear rooms slowly as he made his way to his parents  study   the loud call "clear" echoed from different rooms his heart fell ashe found his parents dead as  he was joined by colleagues they pulled him out  to the front of the house  sitting him on the step  Kai was in complete shock as the captain  lowered himself to Ronan's level   telling him he was "sorry and let's get you out of  here "
Months had passed  grace and Robert never returned home   he knew Robert blamed him for the verbal messaged he had on his answerphone   but  Ronan found himself in the field most nights  talking aloud  as if his sister was there  but most of the time  his mind recalled a story   his father told him what his purpose was  his father had stood on the previous witches council   and he trained  Ronan to be able to join the new council  in Vrevale and that  his boss had transferred his  papers to Vrevale swat and he was accepted  so to try and end the feud he sent a message to  his sister grace to invite them both for dinner  to try and stop Robert killing  since the  death of there parents several murders  had  occurred and  from the way they died  it was Roberts way of torturing them  if he could not stop Robert  not so much grace  he knew that  he had to do something 
the night of the dinner  came too soon    Robert sat silently staring at his brother as the conversation flowed between Ronam and Grace  with the  few incentive words from Robert  the meal came to an endand Ronan wanted to end the  meal like therefather would normally do   with a  toast  as he looked to them  ronan raised his glass  to toast family   Grace took her to drink   taking a swig ahead of Ronan   his heart sank  knowing the  sleeping beauty potion would work soon hoping Robert would follow in taking a drink  but the potion took effectquicker then hethought as Grace fell asleep  Robert couldsee what Ronan had done  before the  house  began to shatter with  bullet holes as  Ronan  took action  the house began to smoulder it ended  out side   as  both brothers with minor wounds  staring each other down thesights of there guns  with final shot  Ronan took his brother  down as he walked up to Robert he spoke"  I know it's you Robert killing those innoccents  we do not know   who murdered our parents it may take years to find out you cant just murder people " Robert replied by spitting at his feet causing Ronan to  walk away  back into thehouse to retrieve grace  and  head  out to the front where emergency services   were  rallying .
A few days had passed the sheriff had been in several times to keep him updated Robert was missing and Grace was in a deep coma they would keep up the search for him but he needed to move on the house was destroyed and they packed into the truck the only things that they could save a few days past where Ronan would stay with Grace for hours till he was discharged to start his journey to Vrevale. Ronan took   the last look around  the ruins of his former  home   stopping where his brother lay before returning to his  car  finding an envelope   his eyes narrowed as he opened it to a bloody spent bullet and a  note 
See you Soon Brother 
Connections  
                               Anastasia Thornbrook   - Coven Leader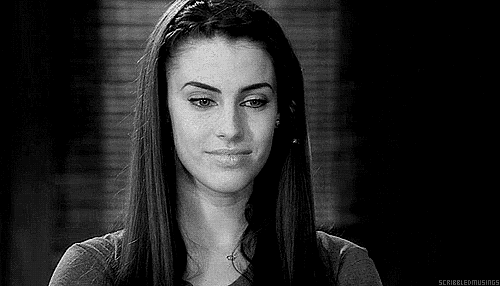 Anastasia is the head of the Vrevale Witches Council  Ronan encountered her after finding the Witches Estate after he arrived in Vrevale and asked to join the council like his father requested to join the council he showed the  7 wonders these were abilities his father trained him for in front of Anastasia he showed the 7 wonders with ease and from that night Anastasiawelcomed him to the Witches Council