-The Tortured Soul Never Rest For Its Revenge
The Given Details
Name: Victoria Lorna Cobber
Nickname: Vic, Vicky, Tori, Ria
Birthday: November 15th (Scorpio Bitch)
Age: 25
Gender: Female
Occupation: Aspiring Ballet Dancer, but really a con on the run.
Current Location: Vrévale, Maine
Hometown: Middle of Nowhere Kansas
Sexuality: Demisexual
Relationship Status: Hard to please
Species: Witch (Dark Affinity)

The Seen Details
Faceclaim: Emma Dumont
Height: 5' 9"
Build: Slim
Hair Color: Black or Green
Eye Color: Green - Black when using magic
Features: Coven Tattoo in the center of her back.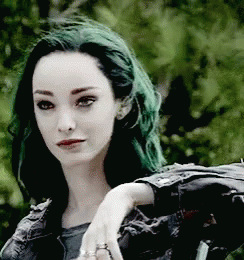 The Learn Details
Positive: resilient, selfless, protective
Negitive: unpredictable, short fuse, secretive

The Heart Details
Lilith Dane: Given away after her birth Tori often thinks of her daughter wishing she could have been the one to raise her.
Carmen Cobber: Sister on the run
Gavin Cobber: Brother on the run

The Past Details
History: Detailed History To Come. In Short: Born of powerful magic with her siblings, all where totured. With ending her fathers life they found a life on the run. Tori had been caught and locked up but using her powers to break out. Now she lives her life on the run.

The Future Details
Plotting Kyung R
Trouble Follows Angelo Carisi
The Next Day Clayton Parker