The past couple of weeks had been a challenge for the female witch and this time around, it wasn't because she was out causing mayhem somewhere like she tended to do every once in a while. A group of hunters were storming the city of Vrevale but what was surprising was the fact that they weren't causing havoc like hunters normally did, especially in a city that's history revolved around the supernatural. They seemed to be minding their own business which raised suspicion and Ana agreed to leave them be like her grandmother had requested but that didn't mean she wasn't going to keep her guard up and do her own little investigating. She'd called in a council meeting that night and the group agreed to keep their distance because seeing as the regent knew she'd angered a handful of people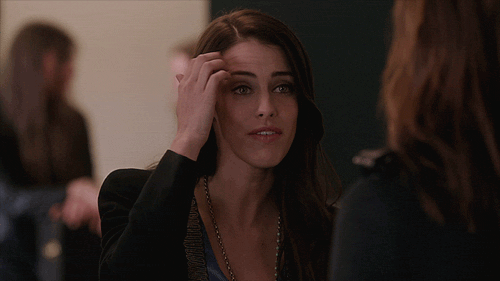 since her reign as coven leader, she'd have no one on her side should she try to retaliate against hunters who appeared to be doing absolutely nothing. It not only wouldn't look good on her, but it would make the other leaders in the city respect her. Though it seemed like Anastasia was too occupied with this hunter situation, or what she wanted to be a situation, deep down she knew it was just her way of getting a certain someone out of her mind which was easier said than done. Her relationship with Phoenix was a complicated one but following the last couple of weeks, it'd become stronger and all it did was make her nervous. From the kiss they shared to his near death experience to them proclaiming their love for each other; it was all just too much on the witch so she did the one thing she could think of doing and avoided him as best as she could even if she loved him with everything in her and couldn't stand life without him.
Ana and Phoenix were friends once, very close friends at that. She used to spend every moment with him when they were younger and the two were practically inseparable. Though, things changed drastically when he hexed a mutual friend of theirs, someone she was once interested in. Truth be told, she had a crush on Phoenix since they were younger because he was the only person who understood her while the other children in the coven teased and bullied her simply because she was going to be regent one day, which her mother just told her was a fit of jealousy and boy was it. It wasn't until the two were in their teenage years did she try to make him jealous and that's how Isaiah came in; he was an innocent human boy who caught her attention just as easily as she'd caught his but unfortunately for him, she was only using him to get her best friend to notice her in a way that wasn't just a friendship but her methods seemed to come back and bite her in the ass when the human was cursed with a spell not even the supernatural would want to deal with. The situation was much worse, however, because you could only imagine how a cursed human acted which was what angered Ana's family, especially her great-grandma, the most. The only option for the elder was to punish him by banning him from stepping foot into Vrevale ever again and Ana couldn't really argue with her seeing as even she knew what he'd done was absolutely ridiculous.
All in all, months into Anastasia becoming regent after her great-grandmother had died and her grandmother had retired from the leadership role, her mind returned to her former friend and though she knew her family would be deeply unhappy with her, she opted to lifting his banishment so he could return to the city should he please to.. However, she knew it was also because she missed him and surprisingly, though she knew he was angry with her for not staying in contact with him, he eventually agreed and from there, they repaired the friendship that was once lost. His return had also stirred up something deep inside so you could only imagine how overjoyed she was when he told her he was in love with her and had been for years. The female witch knew she felt the same but how was she going to say those three words back when she was the type of person who didn't express herself so easily? It wasn't until he was bleeding in her arms and on the verge of death was she able to scream the words to him, saying them as if they would be the last words she'd ever utter to him. What she didn't know was that her great-grandmother was silently watching the whole ordeal up above and when Phoenix did succumb to his injuries, she'd brought him right back, surprising the both of them because Ana originally thought she'd hated him.
She'd realized how strong her feelings were for him that night but after he'd spent the night at her house just to make sure she was safe, as she was doing with him, and returned to his own the next morning, she just couldn't accept any of it. This had nothing to do with the cliché she was a bad person and he shouldn't stay with her because of it but because of the fact that she wasn't a very affectionate person hence why she found it hard for herself to love someone so this plan, that she knew was absurd at this point, to completely ignore him from that day on began. He'd call, she'd ignore his calls; he'd text, she'd ignore his texts. He'd even showed up at her house once to see her and since her house was basically all windows, she was forced to hide upstairs like the pathetic person that she was until he gave up. Ana hoped he'd get the hint that she needed space which she guessed he did because his contacting her had come to an end. She couldn't help but feel bad then but what was she supposed to do really? She didn't know where he was staying and even if she did, her head was too far up her ass to actually go and apologize to him.
Once she'd finished work at the coven house, Ana felt the sudden need to just go home even though was still early and the sun was just beginning to set. So, the brunette headed home and upon heading inside and closing the door behind her, tossed her shoes aside and set her personal items down by the door before making her way into the kitchen. She opened up the fridge, her eyes roaming over its contents as she tried to figure out what she wanted for dinner until there were several hard, urgent knocks on her front door. Ana's shoulders immediately sagged because she was hoping for a quiet evening to herself and instead of checking to see who was outside, her hand worked to open the front door anyways. Upon seeing Phoenix standing there, her shoulders tensed up and she looked like a deer in headlights. "Phoenix?"