Today began as an ordinary day for the Nymph as she woke up bright and early in the morning, had a bit of breakfast, before enjoying a hot cup of coffee as she gazed out of her window. Aurora watched as more tiny specs of snow fell from the sky and though snow tended to be a joyous sight to most people, she hated it. Nymphs typically didn't get along well with the cold weather but they could still cope with it.
Water Nymphs, however, struggled more because of the fact that their main source of life was the waters, whether it be the river banks, beach waters, or oceans, it was all needed to survive but that wasn't necessarily possible when it got so cold out to the point where the waters froze up and so they were stuck with the water in their homes. It was a struggle at time but the Nymph leader tried to take her mind off of it by getting further into work, hence what she had on her agenda today.
Every other day, she typically liked to have a training session amongst herself and the other ladies in her clan and unlike other days when it were warm outside, she lead the others to a manor she didn't use unless it was absolutely necessary like today, for example. So, after finishing her coffee and breakfast, and freshening up, Rora headed out to the building they would be doing their training in. Thankfully for her, the others were already there, geared up and training amongst each other which made the blonde happy. Seeing as they were an all female species, their numbers were very small and they were looked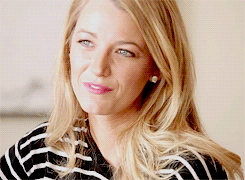 upon as a weaker species just because they had no men but proving they had the abilities to hold their own made her proud enough.
Slipping off her gloves and sweatshirt, leaving her in her leggings and tee, Aurora stood back and watched as they sparred with one and other, making sure no one went too overboard like the underworld nymphs liked to do even when she gave them direct order not to. This was meant to be a training session, not an all around fight that would lead to either injuring themselves or those around them, something the leader didn't tolerate. As she did look on, one girl caught her eye in particular with her fast moves and quick reflexes, realizing she was one of the newer additions to the clan. Walking over, she greeted everyone who she passed with a warm smile before stopping in front of the Nymph who appeared to be stretching now. "Hello." She greeted, politely. "Ashlan, right?" She questioned, vaguely remembering that name to be the one that matched the girl before her.