Luciana stood with her back against the brick wall of the home she used to call her own, her ears perked up as they listened to the movements going on within. After what her father had viciously done to her and her sisters, never in a million years did she think she'd ever return to a place he resided. She was still afraid of the man, fearful of what he would do to herself and Inyana if he ever found out the two were alive. It was stupid to be afraid of him, especially since finding out he was human simply because of a deal he'd made with the witches; however, he was once willing to murder his own children, who knew what he was capable of with the witches on his side.
Her foreign thoughts quickly vanished when the sound of the front door slamming shut met her ears followed by the sound of a car starting and driving away, indication enough to her that her father had left the building and as quickly as his vehicle drove off, she was inside the home after forcing her way in. Luciana's hues were set on one thing and one thing only; his office. Since the day her mother was born, she always had a hunch that her father was behind it, whether he'd killed her himself or had someone do it and all she wanted was evidence, evidence that would give her a reason to end him once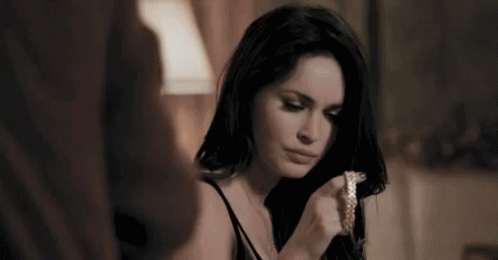 and for all. When telling Yana of her plans, she remembered her sister being completely against the idea but she needed to do it for the both of them. Wrapping her fingers around the very familiar wooden door knob, Luci turned it, half expecting the door to be locked but to her surprise, it wasn't and she was able to step inside the room that smelt of her fathers, a smell she didn't really care for as she approached the desk that sat in the far corner of the room, her hands quickly going to work.
With each drawer she opened, Luciana came up empty until she came across a drawer in particular that was locked. Using all the strength the Succubus
could muster up, she was able to force it open and what she found inside seemed so familiar yet she couldn't remember from where.. Picking up the necklace, Luc inspected it, curious to know why a piece of jewelry could be so familiar to her. However, as she managed to pry the thing open, she realized why it felt the way it did; there inside the locket was a picture of herself, Inyana, Esmeralda, and their mother when the sisters were just young children. The necklace used to be her mothers and faintly, she remembered leaving it with her mother when she was laid to rest the day of her funeral. The question was, why was it here? Something didn't feel right and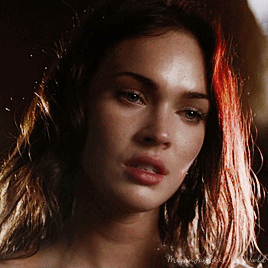 she was going to figure out why.
She didn't realize that she'd taken a seat until the sound of a door slamming against the wall was heard right behind her. "Shit." Luciana mumbled underneath her breath, guessing her father was home and was bound to be surprised by her presence in his office. However, before she could turn to see who was standing there, a few foreign words were mumbled and suddenly her entire body felt heavy. The last thing she remembered was the thud sound her body made as it collapsed to the ground before her eyes were forced shut.
The next time Luciana had awaken, her body couldn't move and as her eyes took in her state, she realized she was seated firmly in a chair with her arms bound at the wrists behind her back while the same fate met her legs. It wasn't until she completely took in her surroundings did the female Succubus freeze up. Before her stood a handful of men and women who she could already tell were witches but in the very front of them stood none other than the only man she feared the most; her father. "Father." She spat.