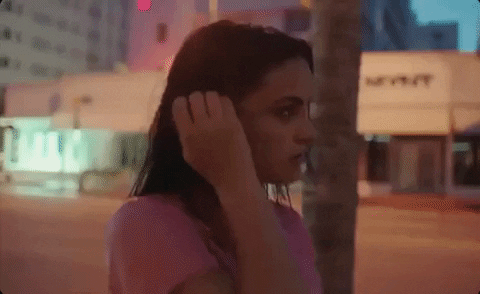 After getting out of the shower I thought I would go into my shop for the night, I takes a deep breath turning the water off, I grabbed something to wear.. Walking out of the bedroom I place my shoes on tucking my hair behind my ear.. Grabbing my jacket then grabbed my keys waling of the doors locking it behind me.. My shop wasn't that far from my house, biting down onto my lower lip gently licking my lips walking over to the shop looking around blinking a little shaking my head a little.. Opening the doors then place a sign for "OPEN" Sighed a little walking over to the desk that was in the middle of the shop i looked around blinking a little more pressing my lips a little, grabbing some things well i place them upon the shevels wondering if i would get anyone to come into the shop.. Titling my head when the door bell rang,..I looked up meeting eyes of an old female, as she asked me if i had ay good potion's i smiled warmly at her nodding my head.. "Yeah i do to be honest let me show you.." I said to her with a soft smile upon my lips.. I walked over showing her what i had she told me what she wanted i nod my head grabbing them then told her.. "it will be $12.09 .." She nods then hands me the money my heart was pounding really hard into my chest i was so happy that i had someone that came into my shop, I giggled lightly placing the money into the casher then walked into the back where i had a frich that kept things cold for me to drink and eat... I grabbed a coke them walked back out into the front licking my lips a little more as my dark blue eyes would look out of the window taking a sip of my coke i sat it down... I sat down in a chair then grabbed a book placing it down I look down started to read it i was so board.. "I really should find someone that would maybe want to work with me.." I said to myself shaking my head a little more taking one last breath biting my inner cheek..
Not knowing that it could be getting really lat but i really didn't care i loved my shop and i would do anything to have someone to help out i thought for a few minutes then smiled warmly to my idea... I got
up after writing in huge letters.. "HELP WANTED." I walked over to the window placing it upon the window nodding my head, turning around walking back into the kitchen to fix me something to eat after i was done, walked back out then sat back down started to eat my food as i look back down to my book, taking another sip of my drink as i hummed softly closing my eyes then reopen them reading even more i finished eating.. Throwing my trash away swallowing hard my eyes look up when i heard the bell again .. "Welcome to The Miller's Shop." I said softly looking back down  to the book letting the person look around before i could help them out whatever they needed, tucking my hair behind my ear once again then run a hand into my hair breathing lightly pressing my lips a little..
I really hated being alone i wished that i could find more witches like me but who would want someone like me in their coven shaking my head lightly pulling my hair up into a pony tail to keep it out of my face i grabbed my chap stick putting it onto my lips pressing my lips to get it nice and coated i take another sip of my drink waiting for the person to speak before i say anything..