-- THE PAST --
Ana's grandmother had just dropped a huge bomb on not only her and her mother, but the entire Coven as she claimed that she desired to retire as regent once and for all, after leading the Coven for years after her mother, Anastasia's great-grandmother, had tragically died. The Coven were then under the impression that Amelie Thornbrook, Ana's mother, would take over as she was her grandmothers only heir. However, that decision was solely up to her great-grandmother who now resided in the ancestral plane, an alternate universe where the elders lived, watching over the witches and warlocks as well as the regents and council members in order to make sure any decisions they made were for the good of the Coven.
You could only imagine how much of a shock it came to be when her great-grandmother decided Amelie wasn't fit enough to be regent and instead wanted to hand the leadership role off to a twenty year old Ana who knew nothing about what it took to take on such a role; hell, she figured she wouldn't be regent until her own mother decided to step down because she was supposed to be the next in line.. Right? Amelie was outraged by this decision and since she couldn't take her anger out on anyone in the coven, she decided instead to shut everyone out which was how Ana's relationship with her mother went downhill. She instead realied on her grandmother to help her along the way from making decisions that concerned the Coven to choosing new council members to serve her seeing as those who served her grandmother only wanted to work for her, not someone who didn't know what she was doing. They would soon regret that decision as well as their judgement because Anastasia Thornbrook would become the most powerful witch in history..
-- months after --
Her grandmother typically allowed the council members to have meetings on their own and letting her know how things went later on. However, Ana knew that not everybody would tell the truth so she thought it was just right to be in the room during the meetings, where she could simply listen in and only voice her thoughts when something said was something she didn't agree with. Half way through this evenings meeting, her assistant had quietly entered the room, hurrying over to her and whispering in her ear that they had a problem that needed to be dealt with so she told the council members to continue what they were doing as she stood and followed the witch out the room.
She had sent out one of her more powerful witches to retrieve a daylight ring from a vampire who was causing havoc throughout the city. Ana had lost count on the amount of individuals, humans and supernatural beings alike, who this vampire had managed to kill and her only solution was take the one thing that allowed him to roam amongst everyone during the day. However, the last she expected was to be told that he'd killed her witch companion for doing just that. Clearly enraged, she ordered her strongest warlocks to fetch her this vampire so he could be properly dealt with for killing one of her own but it seemed her men were already ahead of her as their the male vampire sat in a chair with ropes laced with vervain holding him in place. Apparently they'd caught him before he could escape which made things that much more easier on the regent.
It had only been a few months but she already had this protective nature when it came to those in her Coven so when someone was hurt, she took her revenge on those who had harmed them in the first place and in this case, she had a deceased witch on her hands. "So you think it's okay to kill one of my Coven members." Ana stated as her green hues narrowed at the male vampire as she approached him. "You know what happens to those who hurt my people, leech? They get to feel my wrath."  She sneered and within minutes, her assistant had returned with a dark object Ana had specifically enchanted with her own dark magic, holding it tightly in her grasp while her other hand moved towards his hand, her fingers beginning to trace a symbol on his palm while her once green eyes flickered to silver. "Deja fou." She chanted the incantation until the symbol became visible where her fingers touched, the symbol of a hex. Her hues gazed up at the symbol, her lips curling up into a satisfied grin when she'd seen the new tattoo that adorned his skin. "Good luck with what's to come." She spat before instructing her men to throw him out wherever while she returned inside to put away her dark object, as if she hadn't just placed an insanity hex on someone that would not only turn to madness, but would become violent and have the strong urge to kill.
-- THE PRESENT --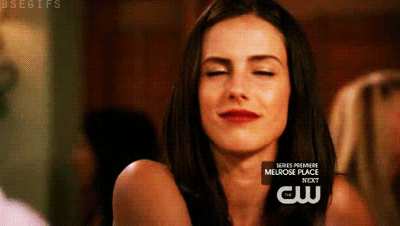 Her great-grandmother was obviously quite annoyed with Anastasia still after she'd made the decision to resurrect a male from the dead who was bound to bring trouble to the city of Vrevale because every now and then, she visit her in her dreams, voicing her anger as well as her concerns. However, did Ana really give a crap? Not one bit so every warning was ignored. She'd been the regent of this coven for six years now and whatever she wished to do with it or whoever she forced to get involved with her choices was none of her great-grandmothers concern.
After getting off of the phone, her chest still rising and falling because of the anger she felt when Nikolai would continue to argue with her because the bastard didn't know how to listen to commands, there were several urgent knocks on the door of her office. Ana let out an annoyed sigh, desperately wanting to be left alone right now but when the knocks occurred again, she knew she couldn't ignore them for long. "Come in." The brunette called, her assistant entering the room but before she could speak up, another figure barged his way into the room and Anastasia immediately recognized the Vampire. Looking on towards her assistant, she gave her a nod to leave the room and shut the door behind her while the regent stood from her seat. "Well, well, well, if it isn't the vampire I hexed." She mocked, pressing the palms of her hands down against her desk as she leaned against it, cocking her head. "Theodore, is it? To what do I owe the pleasure." Ana greeted him with a smirk. "How's the curse been treating you these past couple of months, hm?" She questioned.