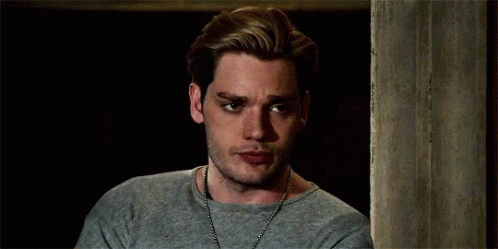 Gael had finally taken the plunge and told Stefan that he was ready to get married, even though he still didn't know what he was. His best friend had been helping him to try and discover the mystery that was his own life. Gael remembered growing up with his mother, she was the kindest most gentlewoman in the entire world. Nothing could ever colour that view he had of her, or so he thought. His mother was keeping his father a secret she knew exactly what Gael was and had witches and Heretics lock that part of him away from him.
With the passing of his mother Gael felt lost and the only people he felt at home with Were Stefan and Bells. Making his way into the Cambion home the Second in Command looked for the woman he loved. Running up the steps three at a time, a box tucked under his arm he loved Stefan and the man had supported him for the last 70 years but this was something he could only go through with his best friend. He felt like she was the only one who could help him through it.
Entering her bedroom he walked over to the bedside and plopped the shoebox down on the nightstand and he himself flopped into the bed next to the sleeping woman. "Wakey wakey pretty lady." He whispered as he wrapped his large arms around the Cambion. 
Gael always felt comfortable around her, they had basically become siblings over the many years together and anyone who dared to threaten her they had this large man to deal with. Though only human, he was willing to take on Demons, Angels or even Cambions if he had to. He feared nothing when it came to protecting those he loved.