The autumn leaves around the town square blew at Vincent's feet as he sat on the park bench; his eyes fixated on the swirl of golden brown leaves. This season used to be Vincent's favorite time of year. With the leaves changing and the relief from the harsh summers in Scotland was something he liked and looked forward to every year. However, it felt different to be sitting here in the town square of Tobermory. He had only been back home a handful of times over the last several centuries and each time, it was harder to come back here. Luckily, with time, everything changed. Each time he came back, more things were added and it was almost like a different town all together. However, with everything that happened, he wanted to make it to the festival that they've been holding ever since he was a little boy. A tradition that his village established and it must have been successfully passed down each generation. That filled the Phoenix with warmth despite how much he wanted to cut ties with his past. So as he sat there and his brown hues took in the surrounding, there wasn't that hint of familiarity that creeps up on him. 
Knowing the festivities were starting soon, he sat there waiting until crowds of people were coming from the streets. He had gone to the forest early on, visiting the places where he put little memorials for Greyson and his mother. Small flames inside open tree trunks that were contained and didn't grow but only remained within the constraints Vincent had made. The trees were deep in the forest where no one could really find them but only those who traveled deep enough. He knew if anyone would find them, they would become some type of urban legend within the town but he knew his secrets were safe for now. 
He sat on the bench, waiting for the festival to start which he wasn't waiting long for. The music came first and then the dancers. This festival was an all day festival and he knew that the finale of all this would be the lanterns lifting off at the end of the night near the shore would be something that his family started. The festival was a celebration of their town's beginnings and he remembered the first one quite well. He was just 14 years old and he remembered making a friend that year. A friend who he didn't know would mean such a great deal to him and end up being his first love.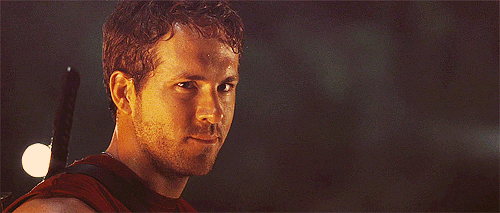 As he watched the dancers from where he sat, his mind went back to where he shared his first dance with Rebekkah. Them dancing in the firelight with the other couples before he finally got enough nerve to share his first kiss with her after spending the whole festival with her. He remembered how nervous he was asking her if he could accompany her to the festival only for her to agree. He doubted she even knew how much he really liked her back then. It was also a time where he remembered his mother looking happy. The smile that was on his mother's features was something he remembered because it was rare to see his mother so happy back then. It was a good day that lived freshly in his mind and it caused a small fond smile to form. 
Hearing a familiar song, an old one that he knew well came on and that's when he got up from his spot and walked over to the circle of people that watched the dancers. It was bringing back good memories being here as that warm feeling settled into him.
The leaves were falling like snow and it just only added to what Vincent liked about the season and the music helped him. As they were done, he clapped like everyone else and the dancers parted. However as they parted, what Vincent saw before him made his blood run cold. First it was the blue eyes that met his and then the feeling of tightness in his chest squeezed at him, taking his breath away. His brown eyes locked with hers as he breathed out her name. "Rebekkah?"