Today was not Luciana's day; the succubus had endured problem after problem within her clan and to say she was sick of it all was clearly an understatement because she was just about ready to rip her hair out. Not only did she welcome several young newcomers, but young newcomers who thought it was funny to undermine the authority she had over them as if she did not have such power over them as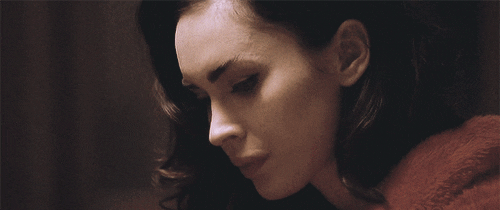 she does. Younglings were always an issue for Luce simply because they caused more problems for her and the other than they should, nearly forcing her to put them on the streets instead of under her care, something she could never find it in herself to do.
It'd been a couple centuries since the night her father had tried to kill both Luciana and her younger sister and though he was successful at some point, his only mistake was drowning the two in the ocean because the sea awakened something inside of them, turning them both into very different creatures; Luce a succubus and Inyana a siren. The worse part of it all aside from the transitions? The fact that she was the first ever of her kind. Her turning seemed to open up a new species and seemingly making room for others to become what she once called a 'monster' just like her. Being the first of her kind had once taken a toll on her, to the point where she didn't want to accept it and upon learning from her mistakes, the succubus vowed to help others with their phases before welcoming them into her clan even if they chose to make her life a living hell in the process.
As word came forth that the younglings had strayed from clan grounds on their own and disappeared in the process, Luciana let out a deep sigh. Why couldn't they just follow instructions and remain with the others? Typically, she wouldn't care if they went out for a walk but seeing as they were still going through the beginning stages of their transitions, she wanted them locked away in hopes they wouldn't risk the lives of humans who lived a much normal lifestyle then they obviously did. However, that seemed to be impossible with the group vanishing all of a sudden. She chose to have a much trusted member of her clan, Emmett, go in search of the group because he was her best tracker while she and Adrien stayed back to work on things clan wise but when new word came of their whereabouts, this time from a completely different source, she gave them her full attention. Apparently, the boys had strayed off far enough to where they
walked into the middle of a ritual being performed by the witches council, more specifically Anastasia Thornbrook's witches council and seeing as the regent had come for the succubus leaders head on multiple occasions, she knew she and Adrien needed to be quick in saving the delinquents.
"Ready?" She questioned her second in command after informing the others that these two would be gone for some time and when they did return with the boys, they wouldn't hear the end of it. Not long after, these two were climbing into a car and heading towards the abandoned building the witches were meeting them. Luce would be lying if she said this trip didn't scare her, especially since the one thing that weakened her kind the most was magic and should this encounter turn south, she and Adrien were in very deep shit.
Once arriving at the building, she took a breath, as if trying to calm her nerves before they headed into the building. Though dark at first, the lights were soon flickered on and the first thing she noticed was the obvious; the boys were nowhere in sight and instead the witches and warlocks had surrounded the two of them and only one thing could come to Luciana's mind as she glanced to her side at Adrien; did they just walk into a trap?